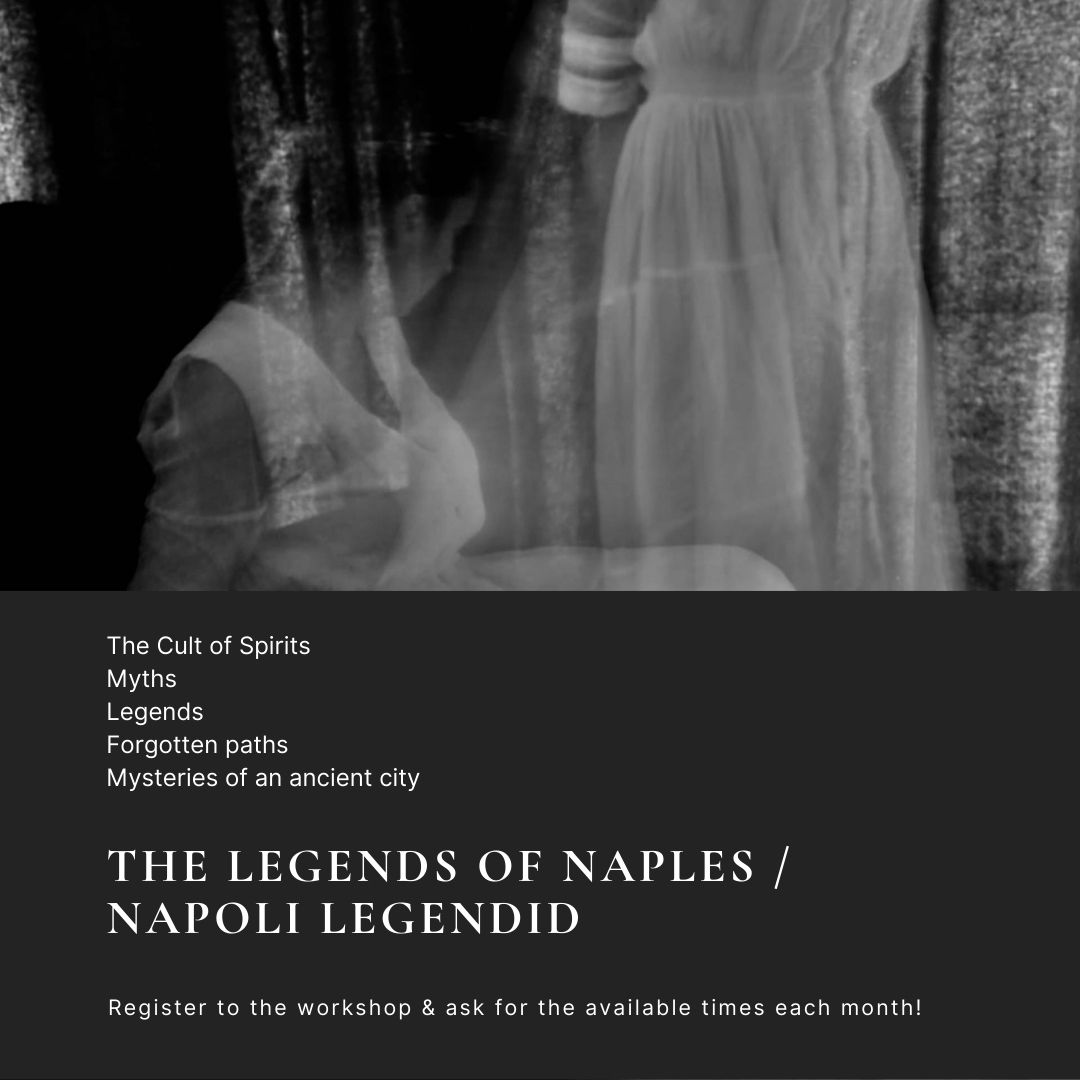 Legends of Naples
Come to discover with us the mysteries and legends of the ancient Naples! We take you along the forgotten paths to discover the stories of this fascinating city in the shadow of Vesuvius. Anything from the legends of Vergilius (Virgil) to the cult of spirits, very much still existing today.
Even one of the most well-known local Vesuvian wines, Lacryma Christi (The Tears of Christ) has its unique story to tell. And wouldn't it be great to know before coming here to taste it?
Luminata experts with over 15 years of local experience will make your stay in Naples memorable, so you learn beforehand its history, culture and mysteries – where to go and what to see. The session ends with Q&A that covers also practical travel tips.
"Napoli legendid" veebiseminar Luminata siinsete paikade ekspertidega viib avastama Napoli legende ja müsteeriume. Räägime linna ajaloost, erinevate kohtadega seotud mõistatustest ning anname juhiseid, kust külastaja midagi leida võib.

Duration / kestvus : 60 min
Language / keel: English OR Estonian
Time / aeg: various times each month
Price / hind: 15 EUR + VAT
Participants will be getting a meeting link to join.